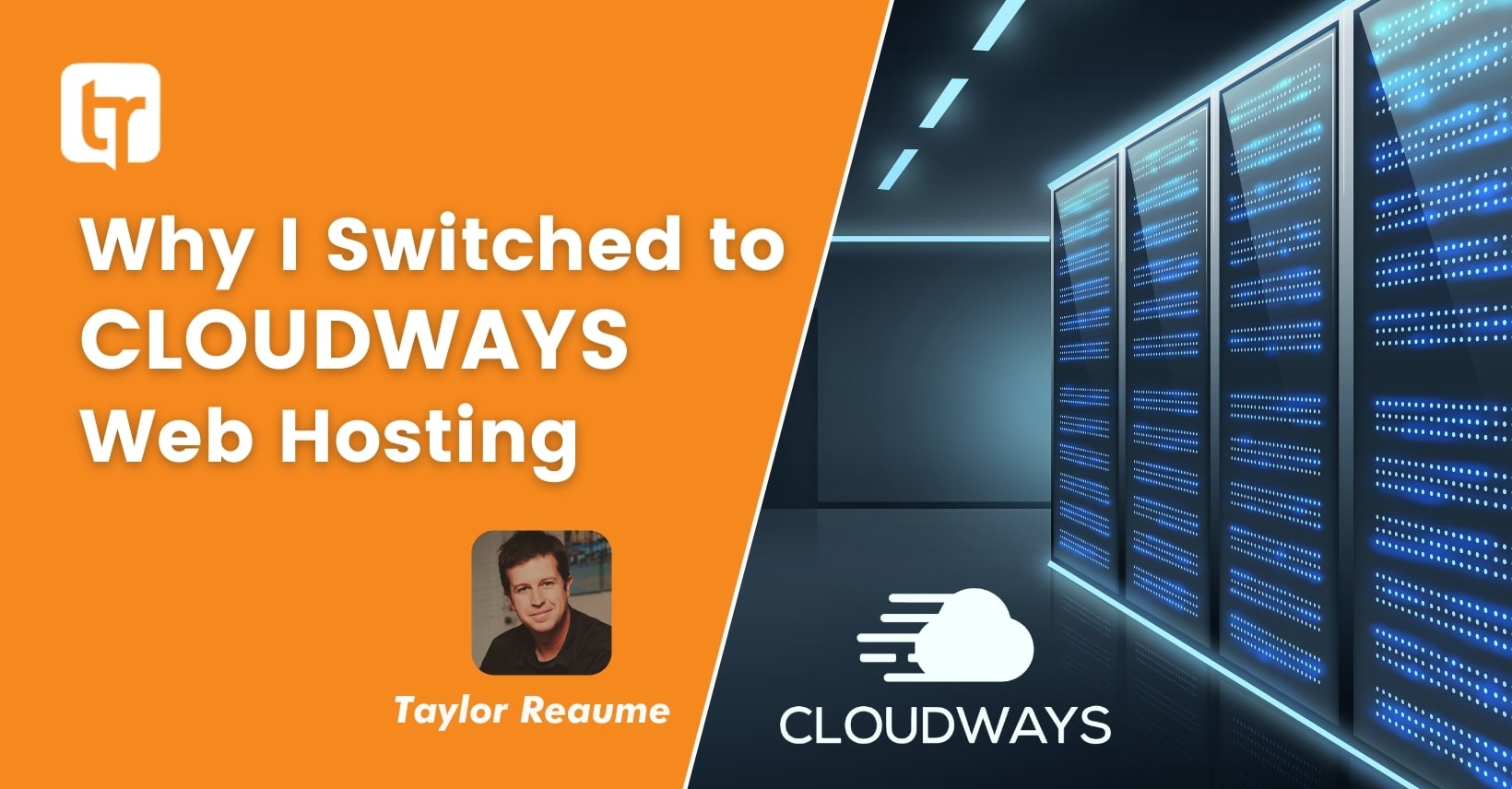 If you are a business owner you need to have certain software tools that ensure the efficient running of your enterprise. Managed cloud hosting is a process that allows your business to access and share databases, software and hardware tools using a remote network through multiple servers in a different location. The service provider who provides your business with managed cloud hosting will provide the cloud servers. Moreover, they will be responsible for the management of this cloud-hosting environment. We have reviewed Cloudways to help you understand how managed cloud hosting can improve your business strategy. Read on to find out what our verdict is on this platform.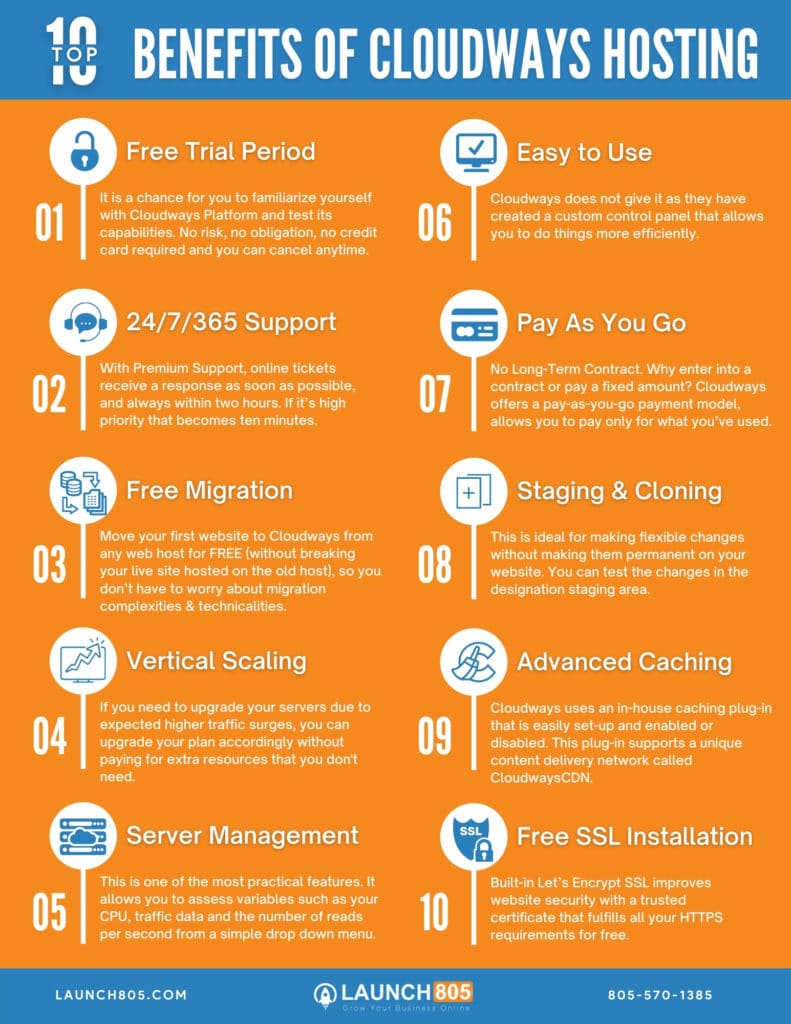 Cloudways Overview 
Cloudways is a platform that simplifies the facilitation process and performance of managed cloud hosting. It offers business owners expert support that allows them to focus on running the business instead of the software platform. This innovative software platform is designed to enhance business growth by eliminating the complexities of setting up marketing tools such as websites. A team of professionals manages and builds such essential tools so that they collaborate efficiently. This allows for ease of scalability over a highly secure infrared in the case of inadvertent traffic surges.
How Does Cloudways Work?
Cloudways strikes the ideal balance between affordability and seamless functionality if your business is looking for cloud-based managed hosting. The hosting resources can be scaled according to the growth of your website because the platform offers secured cloud servers. The easy-to-use infrastructure is optimized for security, performance and speed. Moreover, if you are skeptical about choosing Cloudways as your trusted managed host, you can sign up for the 3-day free trial that it offers prospective users on its platform.
Cloudways vs Traditional Hosting
Your website is stored on multiple server locations unlike with conventional hosting where it is stored in a single server that is usually backed up.
Your website can be migrated effortlessly in the case of unexpected events.
It can improve operating performance and times because it is much faster than traditional hosting. For instance, the server can detect various customer locations and transmit data from a server that is closest to a customer.
It uses Solid State Drives (SSDs) to enhance the performance of your website.
It provides prompt and efficient scalability in a highly secure cloud-based environment.
The pay-as-you-go pricing options give you more control over your hosting bill compared to monthly subscription service fees from traditional hosting.
Cloudways Pros
Cloudways offers a no strings attached free trial period.
There is no limit on the number of websites that you host. So, you only pay for the resources that you utilize.
The pay-as-you-go pricing system allows you to only pay for the resource that you use.
The content management systems and apps are easy to install. It also provides you with an array of app integrations that you can use.
The free automatic updates allow you to recover your website with just a single click.
The server migration process is free unlike competitor hosting platforms.
Cloudways Cons
It requires some technical knowledge to understand how to use it.
There is no email or domain registration. As a result, you have to find a separate domain registrar to create a domain name for your website.
You have to pay more to get a bigger server if you want to upgrade.
What are the best features of Cloudways?
Cloudways is commonly known as a WordPress hosting platform. Below is a detailed list of its key features.
Do they have Server Monitoring / Management?
This is one of the most practical features. It allows you to assess variables such as your CPU, traffic data and the number of reads per second from a simple drop down menu. You can control the services that are running on your server at any time, configure all the server-level settings and block conspicuous IP addresses from accessing your resources.
Can Cloudways stage websites easily?
This is ideal for making flexible changes without making them permanent on your website. You can test the changes in the designation staging area. With cloning, you can create various clone sites to change to new servers or present your website to potential clients.
Do they have advanced caching?
There are several caching methods that optimize servers. Cloudways uses an in-house caching plug-in that is easily set-up and enabled or disabled. This plug-in supports a unique content delivery network called CloudwaysCDN. The network is responsible for increasing speed and reliability by caching web pages on multiple servers across the world. You can only access this feature through the affordable pain plan on the platform.
What about Vertical Scaling?
This feature allows you to add or remove server resources at any time. So, if you need to upgrade your servers due to expected higher traffic surges, you can upgrade your plan accordingly without paying for extra resources that you don't need.
Tell me about their customer support?
The 24/7 live support feature is similar to that of any other company. You can submit help desk tickets, send an email, call or use the live chat option to speak to a support team member. The CloudwaysBot monitors the servers to provide real-time notifications on any updates or issues with the servers.
What's the Verdict on Cloudways?
Ease of use
Value for money
Exceptional customer support
Cloudways offers well-equipped, cloud-based web hosting services. The plans are very flexible costs, so it is easy to make a qualified choice based on the demands of your business. If you are a small-scale business owner, and you have a limited budget, the pay-as-you-go pricing option offers you the right kind of balance between price and resource availability. It gives you the freedom from a complex, lengthy and costly subscription plan.
The key features ensure that it is easy to use for someone who is new to website building. Even though there are cons such as the lack of email or domain registration, there are more pros to try it out for your hosting needs. A business owner who is skeptical or lacks the basic knowledge required to use cloud hosting can test out the 3-day free trial to understand the technical details.