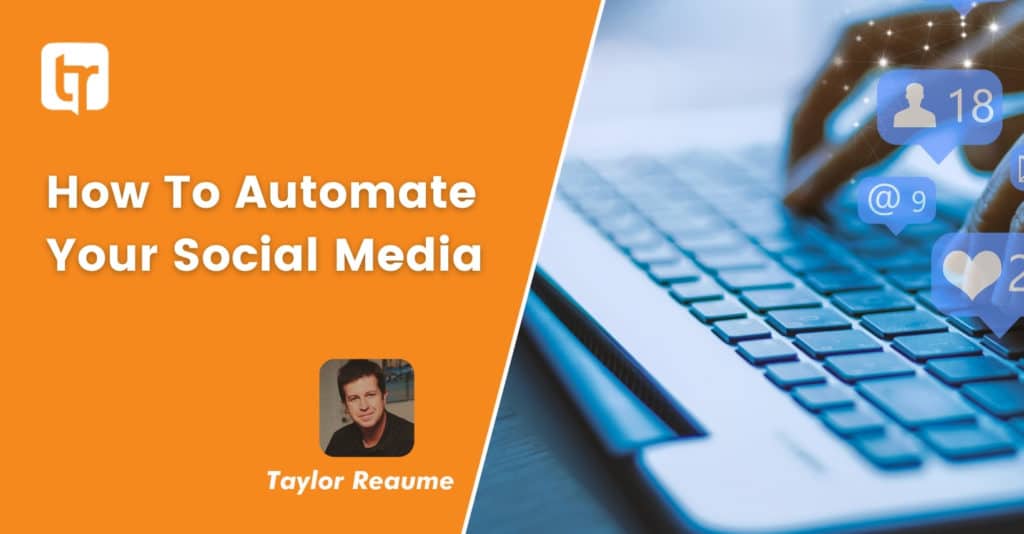 Nearly 3.5 billion people worldwide use social media. That is almost half of the people on the planet.
No business can afford to do without a strong presence on Facebook, Twitter, Instagram, and other popular social media sites.
If you are an entrepreneur or an executive at a large and established company, you should leverage the power of social media to promote your brand and your product.
What is Social Media Marketing Automation?
Engaging people on social media is time-consuming. According to a recent survey, marketing teams spend 16 hours a week on tasks involving social media.
You can save your team and company time and money by installing special tools that will do the work of monitoring and managing social media.
Social media marketing automation consists of a set of tools that are designed to decrease your workload and enhance your social media marketing campaign.
The three most popular automation devices are:
Social Media Scheduling Tools
Members of your executive team have more important things to do than update your company's Facebook, Twitter, and Instagram accounts.
A scheduling tool relieves them of this burden by posting valuable content on your social media accounts automatically.
The posts will be sent out at optimal times so that you get maximum engagement with your audience.
Here are some of the more popular scheduling devices available on the market:
1. Buffer
Buffer allows you to schedule posts and tailor the content to each social media account. Buffer also has a calendar feature that allows you to review what you have already posted. This gives you the ability to organize, manage, and rearrange your posts as you like.
2. Hootsuite
Hootsuite is known for its elegant and accessible design, which makes it easy to automate your posts. It offers a bulk scheduling option. It also gives you the ability to schedule content you see while surfing the web.
3. Sendible
There are 3 main features that stand out in this tool. First, there is a content recommendation device. If you want to send a post with a news article link, you can conduct a search by topic and it will give you a long list of trending articles to share.
Second, Sendible has a built-in CRM. The latter presents background information on anyone you interact with. This will enable you to send customized content to whomever you are in conversation with.
Third and finally, Sendible can monitor Twitter for certain keywords and phrases and send an automatic reply.
Content Curation Tools
Content curation tools allow you to easily find content that you can share with your social media followers through your posts.
According to one recent study, companies that share curated content receive 33% more clicks than those without it.
Here are a few of the top tools available on the market:
1. Feedly
This tool analyses the topics that interest you and your target audience and shows you related content. The tool comes with an AI research assistant named Leo who helps declutter the information so that you are able to share the best pieces with your followers.
Socialinsider.io is one of the most comprehensive social media analytics and reporting tools. It is perfect for digital agencies and companies that employ digital technology extensively. You can track your company's level of engagement on different social media pages and compare them. You can also compare these numbers with your competitors and industry benchmarks.
The site makes it easy to build a large report and to download it as a PDF and PPT file.
3. Curata
This tool will automatically search thousands of web sources to find content related to your keywords. You will then be able to approve or reject the suggestions that are to be shared on your social media sites.
Curata also allows you to edit the text and alter the images in the content that you share. You can also add notes and comments to each piece.
Social Listening Tools
These devices help you monitor all online chatter about your company and brand. They help you identify influencers who may be praising and promoting your products.
They can also inform you of any negative reviews of your products or company online.
Social listening tools provide great insight into how consumers are interacting with your company and its products in real-time.
Social listening sites will help you discern trends that drive your highest performing posts. They also help companies build better relationships with followers and identify profitable gaps in the market.
You need not track down every single comment and critique that is made about your company. You can have this done for you with social listening software.
Here are some of the sites that offer social listening solutions:
1. Mention
This tool sifts through billions of sources each day and informs you when and on what site your company's name has appeared in conversation. You can also set up alerts that inform you when the names of your competitors are mentioned, which can help you analyze social discussions they are involved in.
Mention can be especially helpful to large companies with well-known brands.
This social media management tool was designed with businesses in mind. The team at Social Sprout has identified 5 key pieces of information that are gained from social listening: brand health, industry insight, competitive analysis, campaign analysis, event monitoring. The software allows you to tailor your social listening experience to fit one or more of these categories.
Sprout Social also has tools that allow you to go beyond the mere mention of your company to figure out the sentiment behind it. Your company can be talked about in a positive or negative context. Sprout Social helps you determine which.
In summary, there are plenty of ways to automate your social media marketing operations. Using one or more of the sites discussed above can help your company punch above its weight.
Using social media marketing automation tools can give you deep insights into your target market and help you build better relationships with customers.