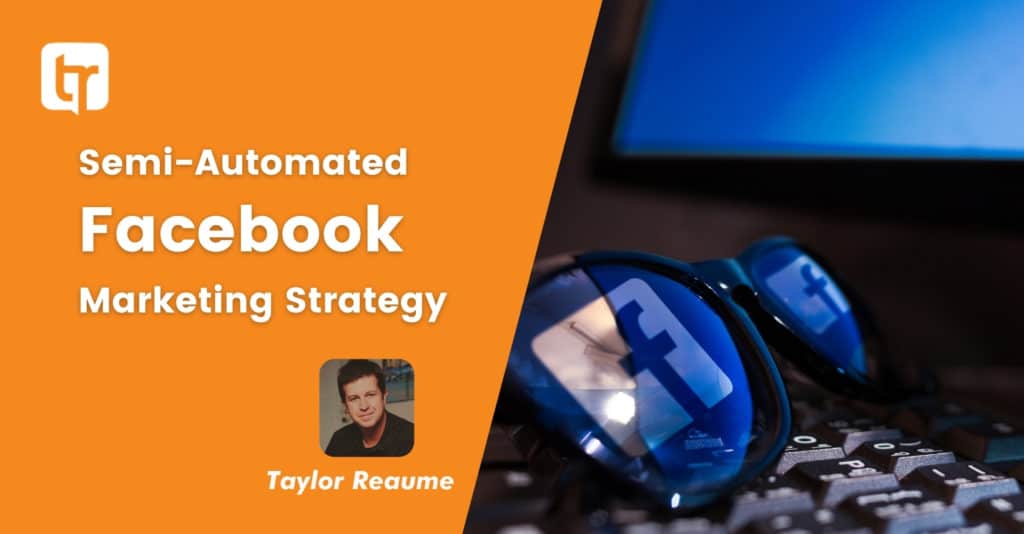 One important aspect of growing your business online is social media. Many business owners turn to social media platforms such as Facebook to market their business. While some might think of Facebook as a purely social medium for individuals, there are plenty of good reasons to also include it as a major part of your business marketing strategy:
Facebook has an incredible audience: According to the company, there are 2.74 billion monthly users! That is a lot of people who use the channel to post updates, share content and watch videos. It's a good bet that a significant percentage are in surrounding communities, and these people are anxious to learn about and connect with your local business.
Facebook is heavily used: Most fans visit Facebook daily. In fact, it ranks only behind Google and YouTube as one of the world's most visited websites.
People are engaged when they visit Facebook: Users spend over a half hour each day visiting Facebook, most of them from a mobile device. Even better, two-thirds of Facebook users said they visit a Facebook Page from a local business at least once a week.
It works for local businesses: Partly due to more people searching for local services during the pandemic and also an increase in "Support Local" trends, Facebook clicks on searches for local business increased by 23% from February through May, 2020.
Despite all these great statistics, not every small business is thriving on Facebook, due to a lack of engagement from their Facebook community. To be successful on Facebook, you need to be active and you need to generate content that motivates your community to action through "likes," comments, or shares. It's not enough to just post occasionally and hope that people react to it.  You have to construct an effective plan to increase those likes and generate comments.
Know Your Audience to Increase Facebook Likes
The first step to increasing your Facebook likes is to make sure you know your audience. Knowing whether your prospects are young or old, male or female, consumer or business, will make all the difference in the type of content you share on Facebook and how you share it.
Besides knowing who you want to reach on Facebook, you must also build content in a number of different ways. Don't just post videos, comical images, or promotions. Try mixing things up by incorporating different types of content such as brand stories, personal updates, lead nurturing and authority-building posts. Yes, you want to share your blog posts on Facebook, but also create unique posts that could start a conversation with your audience, stir a reaction from them, or solve their problems.
What to Include in a Marketing Strategy to Increase Facebook Likes
There are two ways to increase awareness of your business Facebook page. First, you want to have a large audience. This means more people will see your content every time you share it. Second, you want to have great content, so more of your current audience will like and share it to their social media circle. This spreads the word about your business to a larger audience than you might ever hope to reach through traditional advertising means.
You might see some ads offering to sell Facebook likes, but the quality of those connections is questionable. Better to do it yourself and have control over building your community. Here are some tips that will increase engagement with your business on Facebook:
Pay attention to your Facebook Page: This is the first thing people will see when they think about connecting with your business. Make sure it is optimized for search engines, has a crisp appearance, uses compelling photos, provides useful information, and includes your location and contact information.
Include Facebook links on your website and social media pages: Put buttons on your website that automatically direct visitors to your Facebook page, and be sure to ask them to "like us on Facebook," especially on your Contact Us page. Ask your Twitter and Instagram followers to like you on Facebook, too.
Share your blogs on Facebook: Every time you post a blog on your website, share it to your Facebook page. Use an image and captivating headline to grab attention. Ask your blog readers to share your posts, too.
Ask people to "like" you: Tell your current customers that you have a Facebook page, ask them to like and share it with their friends. When you send an email to welcome new customers, inform them about your Facebook page. Include your Facebook address on your business cards, newsletter and email signature block.
Semi-Automate Your Facebook Likes Marketing Strategy
Here are just a few of the many tactics you can use to get your Facebook family more engaged with your content, and more likely to share it:
Create great content: Always have content that is topical and fresh. Use powerful images and headlines. Ask questions. Introduce your team, or tell a great customers service story. People get a lot of information through their Facebook streams, so your updates must stand out.
Add your posts to community pages: Facebook users are paying more attention to local community pages. If you have a service business, add something to the group's page that provides helpful information for their community. You can also do this if there are groups that pertain to your business such as local bicycle groups, cooking groups or computer groups.
Boost posts: There are times when you put a lot of work into a post that you want more people to see. Boosting a Facebook post gets it in front of more people from a targeted audience you choose, and increases its engagement. If somebody likes one of your boosted posts, make sure you are set up to send them an auto-invite to like your page.
Pin your top posts: If you get a post that really spurs a response, you can keep the momentum going by pinning it to the top of your business page. Anyone who visits your page automatically sees this great piece of content first, so they will like your business and like your post, too.
Create a Facebook group: 1.8 billion people use Facebook Groups. If you have a really targetable audience, Facebook groups for business can be a great way to reach prospects outside your company's brand's page. Use your group to provide exclusive content, build community, and attract new customers.
Tag other pages: When you tag other relevant pages, your post will appear on their wall and may spark the interest of that page's fans.
Share infographics: A good infographic on a pertinent topic can draw a lot of attention. If the information is really good, it should bump up your likes and shares tremendously.
Post videos: The average engagement rate for Facebook video posts exceeds other types of Facebook content. Viewers watch video intently and tend to be more engaged. Your videos can be a produced piece, or something that you shoot and post quickly on Facebook Live covering a particular topic of interest.
Cross-promote: Find other non-competitive local businesses and cross-share your Facebook content with them. It boosts your audience and gives your fans valuable content about local companies.
Website pop-up: Add a pop-up to your website that asks people to join your email list and like your Facebook page.
Ask customers to post: Encourage customers to post video or photos using your product or service. This provides an extended audience reach and an "accidental" testimonial.
Run Facebook ads: One quick way to garner attention is to run Facebook Ads that promote your brand. This is a paid strategy, but it can be useful for getting your name known quickly. There are software tools that help automate the creation of Facebook ads.
Time your posts: It just makes sense to share content when your audience is online, but how do you know when that is? Your Page Insights tab provides the answers. Once you understand more about when your audience is most active, you can establish your own posting schedule or schedule your posts if you're unavailable to publish them manually.
Tell a story: 500 million people use Facebook Stories daily. Creating content for Facebook Stories is different from creating content for your news feed. The pace is faster, and you've got less text to work with. But Facebook Stories have the strategic advantage of appearing at the top of the viewer's screen.
How Do I Know What Works Best on Facebook?
The Facebook Insights feature identifies the kinds of posts getting the most reach and engagements. Use this information to create more of the content your audience wants from you. Facebook Insights give you the ability to learn from your mistakes and give followers what they want, so you'll be able to continue increasing those likes!
Another way to determine what works best is to look at case studies from other brands. Here are a few you can check out:
Facebook Group: In 2018 Starbucks launched a Facebook group, the "Leaf Rakers Society," for its Pumpkin Spice Latte drink. Since this is a seasonal drink, Starbucks uses the group to generate a "latte love" all year long. This group builds anticipation for the yearly release of its famous drink. Currently there are 41.0K members in the group.
Facebook Video: For Halloween 2016,Tomcat (a rodent extermination company) created a live video event featuring mice in a haunted cabin (Yikes!). During the video, the audience was questioned as to how the story should evolve. The video got as astonishing 2.3 million unique views, with 21% of viewers actively participating in the fun. The Tomcat Facebook fan page also grew by a whopping 58%.
Facebook Ads: In 2017, Brewer Direct used two fundraising strategies to determine if it could acquire new donors, generate revenue, and garner a positive ROI. The campaigns were a success – they generated instant donations, added new members to the Facebook audience and acquired new email addresses.
The addition of Facebook to your business marketing strategy can make a marked difference in awareness and results, but it is important to be consistent in your efforts. Use as many semi-automated techniques as you can to get your business noticed on Facebook and build an engaged audience.