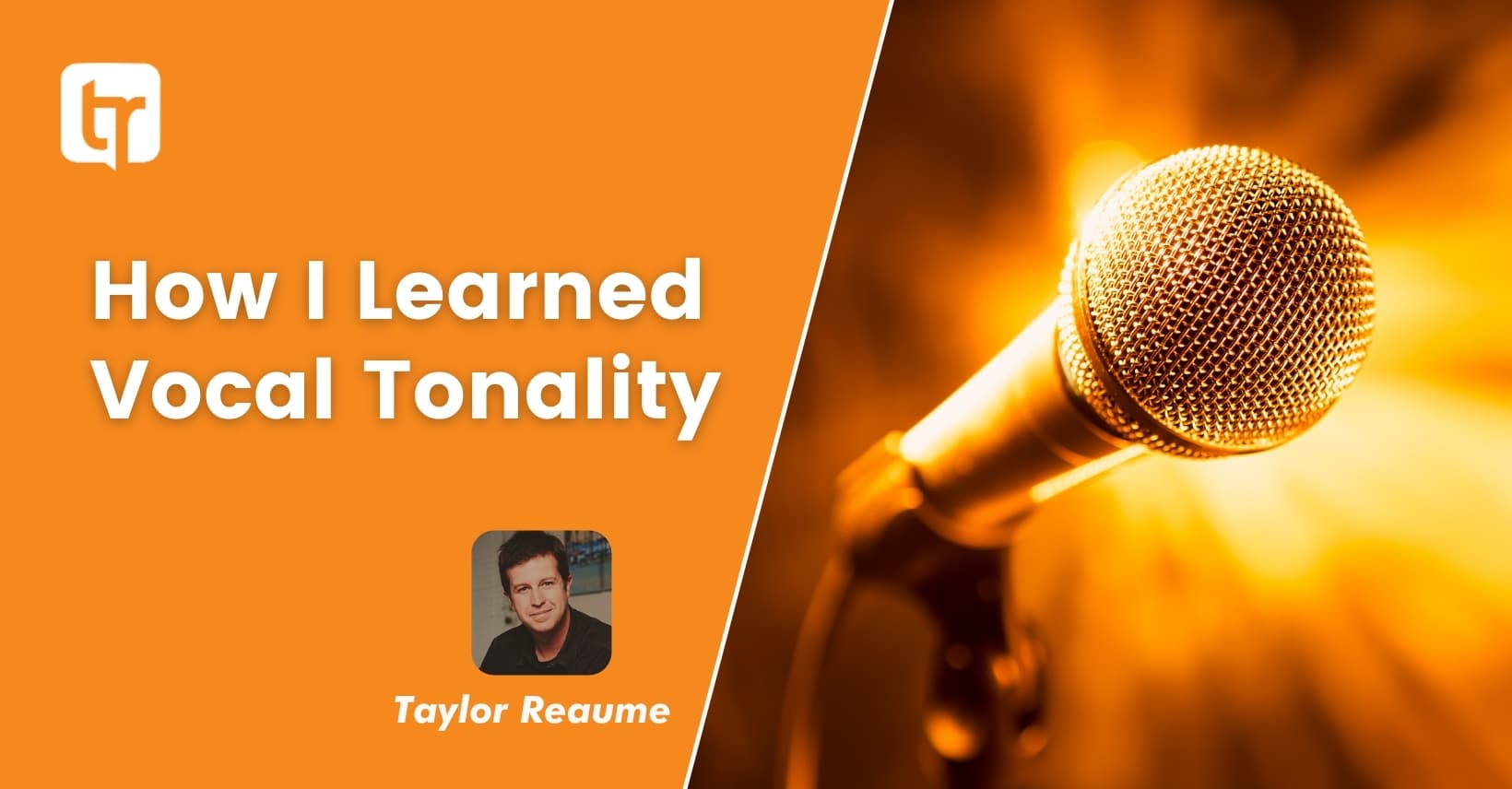 Have your heard yourself lately?
Learn these secrets to sounding like a celebrity.
There is a saying that some people learn visually, but that's not the only way to learn or take in information. I have always been an auditory learner. Because of that, I've had a real connection to audiobooks almost since they were invented. I love to learn anything.
Audiobooks today have become such an easy way for me to satisfy that thirst for learning I have. If you're reading this, you understand that a little. You want to learn from audiobooks too.
One thing that's always fascinated me about audiobooks is how the narrators use their voices to tell a story. If you are an audio learner like me, you don't even need to see the person or the character to really get a sense of what story they are telling you. I'm intrigued by this. It is an actual thing called vocal tonality.
Vocal tonality refers to how your words resonate, and the phonation of your voice. Phonation is what happens with your vocal cords, while resonation refers to the other parts of your mouth and throat that make up words and sounds. That includes the larynx, pharynx, jaw, teeth, and lips.
Princeton University develops speakers that they call Word Smart speakers. They are among the most brilliant voice over workers on the planet. They've learned this craft of vocal tonality.
I've checked out a few audiobooks on vocal tonality that I think you will like that can help you master this. That includes the Word Smart product. Have a look, and see what you can do with your own voice afterward.

The Sound of Your Voice by Dr. Carol Fleming
Dr. Carol Fleming is a speech pathologist, a speech expert, and a consultant with speech communication. She's developed this book that will help you to listen to how your voice sounds, and develop it into the voice that you want it to be. She calls it "voice image." What does your voice sound like to the rest of the world? That's a voice image. Dr. Fleming shows you what the fundamentals of voice image are and takes you through the process of understanding your voice better.
Through this book, you will understand more what your own voice says about you. You learn how to diagnose and analyze your own voice. You begin to understand what its problems are, and how to correct them. If you want to learn regional dialects or mannerisms, the tools are here to practice those. You also learn things like how to become more confident in your voice, and how to make it sound stronger and more clear.
What I liked about this one is that it focuses more on interpersonal communication, and it is not entirely about the business sense of things. You may not learn how to speak professionally here, but you will learn the basic skill of sounding more confident when you speak to people. This is a skill that can be built upon if you want to use your vocal tonality professionally.
Vocal Awareness by Arthur Samuel Joseph MA 
For many people, the first thing they get to know about you is your voice. When you call your bank for the first time, for example, the first thing they get to know about you is your voice. Are you aware of how that comes across? This is what fascinates me about audiobooks. If you have no idea what the narrator looks like, you can get an entire perception of someone by just listening to them. Vocal Awareness by Arthur Joseph tells you how to understand this identity part of your voice so that you can control more of what people see in you when they hear your voice.
Here you learn how to master your voice and coordinate it in your life in a way that is powerful. It's an excellent tool to become more aware of what you sound like. We don't often get to hear what we sound like or understand our own voice identity, and I love that this book gives you the tools to do that.
Voice of a Leader by Arthur Samuel Joseph
Another thing I love learning about audiobooks and their narrators is how much we learn about a person when we hear them speak. This concept goes beyond vocal identity and picturing a certain person when we hear them. Voice of a Leader by Arthur Samuel Joseph is an excellent sequel to Vocal Awareness. This is a book that is used by a number of professionals in speaking, from politicians to corporate executives. If you're practicing the art of vocal tonality for professional purposes, this book is a good one to hit in the middle of your journey. Start off just learning how to learn more about your voice, and you will find that you're taking this craft to an entirely new level.
One thing I liked doing when I listened to this is I took a recording of my voice before I listened to the book, and after. After I used the principles in this book to study my voice more. I really felt like I got to know myself better. That helped me to improve my vocal tonality. This book is worth the try.
Word Smart Genius Edition by The Princeton Review, Michael Freedman
Word Smart is Einstein-level vocal tonality work. This comes right from The Princeton Review, and it is used by the best in the world. It doesn't feel like you are learning Princeton-style the whole time. You definitely get the sense that this is higher-level learning at a very elevated level. However, you have examples that make you laugh, monologues you will enjoy, and little quizzes that make it easy to retain information.
You also get some good vocabulary lessons here. These are words you've never heard of, most of the time, and it makes the process fun. The work here is done in a very clever but easygoing way that makes the process of learning something fascinating very easy. This one is a must-have, and worth every penny.
Study Vocal Tonality Today
There isn't one book here that I recommend over the others. They are all industry leaders developed by industry leaders. Get them all. I learned so much more about vocal tonality, and me, by working with these audiobooks. Have fun!