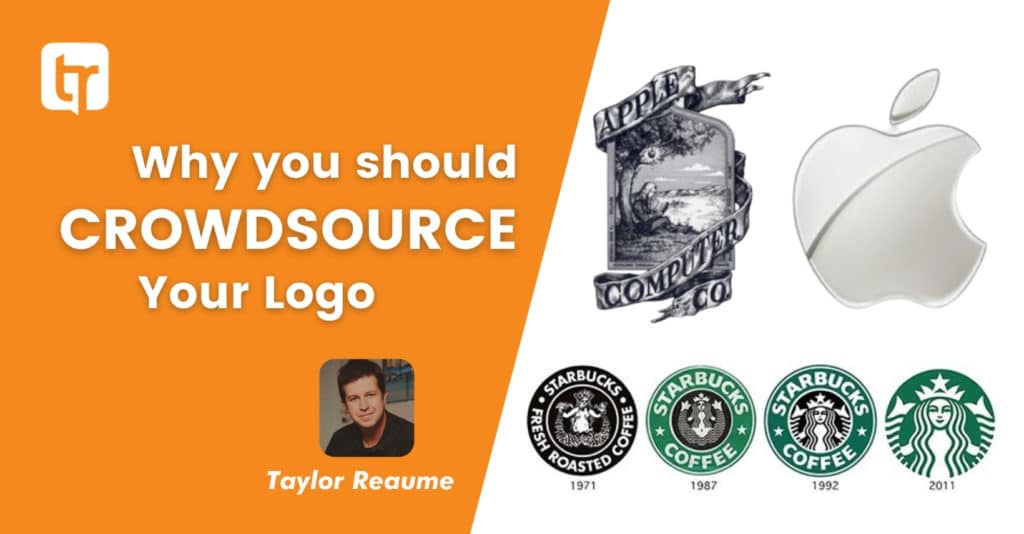 99Designs vs DesignHill vs DesignCrowd
Are you thinking about designing a new logo for your product or service?
Designing a new logo can be costly and time consuming.
The traditional process for designing a logo goes something like this:
Day 1: Hire a logo designer for $500.
Day 2 to Day 5: Review logo designs.
Day 10: Designer stops submitting designs or goes on vacation.
Day 15: You are unhappy and ask for a refund.
Day 30: Designer says no refunds are allowed. You have a mental breakdown.
Day 45: You settle for an average logo.
This is…well shall we say, not ideal!
What happens when your logo designer disappears mid project?
What if the logo designer decides to increase their pricing because you are being too picky?
You're likely to run into some of these common problems when you take the traditional route with logo design.
Being stuck with a single logo designer will limit your options.
…what if there was a different way to design your logo, whereby you received submissions from 100's of logo designers?
Enter Crowdsourcing.
Crowdsourcing involves obtaining work, information, or opinions from a large group of people who submit their data via the Internet, social media, and smartphone apps, into a contest, which typically has a small prize.
Now don't get me wrong, I am not saying to avoid all graphic design agencies. There are pros and cons to working with an established graphic design agency.
For example, if you're a fortune 500 company, and time is more valuable than money, it might make more sense to have a graphic design agency take a full scope approach.
However, if you're on a shoe string budget like most people, the crowdsourcing route, in my opinion, is the better option to consider.
Whether you're an established businesses or a startup, you need your logo to stand out. From the website to the product packaging, you need a jaw-dropping, communicative, intelligent logo design.
Your logo should match your preferences, business and style, grab your customer's attention with color and design, and make your business memorable. A eye-catching logo will help you stand out from the competition.
Image matters. And having a professionally designed logo is the first step in web branding.
Below are several logos which are a result of a crowdsourcing contest.
Three of the best crowdsourcing websites, when it comes to logo design, include 99designs.com, designhill.com, and designcrowd.com.
Each of these sites offers you the ability to launch a design contest in which designers compete for the prize of winning your contest, which is typically $299.
But it gets better.
These sites also offer a 100% money back guarantee.
So, let's say you are not happy at the end of the 7 day logo contest. Simply request a full refund. No questions asked.
Crowdsourcing your logo design is a great way to design a logo.
Which crowdsourcing site offers you the best deal though? How about the best designs? Let's deep dive into these three companies to learn which produces the best choice for you.
99designs, now a Vista Print company, was the original kid on the block. They were the first really popular crowdsourcing site for logos. Logo contests can launched for $400. The designers at 99designs were the best ones you can find online when the site first launched. However, soon after they launched, clones started popping up and woo-ing designers away from 99designs with better pricing splits. I honestly saw a noticeable decline in the quality of the logo submissions over the years with 99designs. However, 99designs still has a great pool of designers, and if you know who to work with, which designers to invite to your contest, you'll be fine. At 99designs you can get a logo design whether you hold a contest, or you hire outright.
DesignHill offers contests and for-hire options, too. Spend $130 to $500 to get yourself a beautiful looking logo. The high-end of the range includes the graphics intensive, "wow" types of logos you might expect from a corporation while the low-end will get you lower quality designs. Between that, you find a sweet spot of design and affordability. To hold a contest, you need to already have a design idea and know the colors you want. The site takes you through a multi-screen quiz that helps you build your site request. You do not set the cost of your contest yourself.
DesignCrowd only offers contests. You set the price as long as it meets the minimum prize. Costs for a logo contest range from $100 to $500. DesignCrowd seems to have pulled many of the best designers over from 99designs. I found myself working with many of the same designers. The quality of the logo you end up with will also depend on how smart you are at managing the designers, directing them and communicating your needs clearly. Since everything's a contest, you cannot hire any of the designers outright.
Commonalities of the Three Sites
Besides logos, each site offers websites, branding items, product packaging design, and other marketing collateral. You can hold a contest for each, but if you need all the products as a startup would, there's no option for a contest for a full package. You would need to run a contest for each item.
Since you would probably want all branding to match, you would need to start with the basics — your logo.
The logo is the most important part of the entire web branding process. Re-branding is always very costly, so make sure you get the logo done first, then you can move on to the rest of branding tasks, such as a website graphics, social media graphics, email graphics, letterhead and more.
Why not hire an Agency instead?
When you need a design quickly, but you also need something affordable, you find out that hiring a graphic design agency probably isn't within range. You also might have a tough time conveying to a professional designer what you want. If graphic design were your specialty, you could just make it all yourself. That's where contest sites come in handy.
You could hire a freelancer, but that's probably even riskier. They let you see finished work from prior projects. You cannot see the designer's vision for your company. You also have to interview and choose one freelancer which can mean wasted time. You might choose someone who just does not work out because they may not understand the vision you have for your website or logo or product packaging.
Why Hold a Contest?
With a contest, you get to see the options in front of you and choose which design best meets your needs. The winner of the contest gets paid by you the prize money and in return, you obtain full rights to the design. It becomes a work-for-hire and you own the copyright.
Contests make sense for obtaining a logo design for less money. You could spend up to $10,000 hiring a professional graphic design agency, so $299 makes for a pretty good deal. You don't need a business loan for that. You can just put it on your credit card.
A logo design is essential for a company's branding because it is a visual representation of your company's values and features. A good logo can improve a company's brand awareness and exposure.
There's another advantage to these design contests that many people overlook. Free marketing. You can promote the contest on your social media. You probably already have a Twitter or Facebook Page. Those free social media accounts can help you land your first customers plus posting about the contest for the design of your logo, website, product packaging, etc. can get you followers and vital re-tweets.
All of those graphic designers who like and re-tweet your posts about the contest have families and friends and clients who are not in competition to design for you, but they might want your service or product. You get free advertising by posting a poll and asking people to vote on 3 options for your logo design.
Starting your 'logo contest' is easy.
Input a few simple details (company name, sector, preferred colors etc.), post your brief and, and presto, you'll soon have hundreds of hungry young designers from around the world submitting their proposals, of which you get to choose one. All for as little as $299. The best part is there is a 100% money back guarantee with no strings attached.
Before you start your logo contest, consider these points below.
Here are a few tips to consider:
Logo Design Tip #1: Identity: Before you pick a logo (or hire a designer), you must consider the message your logo will send to consumers. In order to design a logo that will resonate with your target market, you must determine your company's identity and the elements that separate you from your competitors. Think of a few keywords that describe your business and its values then make sure your logo captures these concepts.
Logo Design Tip #2: Color: Humans are wired to respond to colors. When used appropriately, color can have a significant emotional impact on consumer behavior. It's an important element in logo design that you need to take into consideration once you know what emotion you want your logo to elicit. Various social media sites use blue in their logo design to portray calmness, popularity, and security.
Check out this color emotions infographic.

Logo Design Tip #3: Font: Just like colors, different fonts stimulate different emotions too. It is obvious to avoid Comic Sans in a professional logo (or in any design), but picking the right font is still a difficult task. Make sure your font choice aligns with your company's identity. Usually, serif fonts (e.g. Times New Roman) seem traditional and san serif fonts (e.g. Arial) look modern. If you already have a symbol designed for your logo, you should consider using a simple font that won't take the attention away from the design. Try to keep your logo nice and simple by using no more than two fonts. Coca Cola's swirly red font looks vibrant and refreshing.
Here is a great tool that will help you visualize your logo text:

Logo Design Tip #4: Adaptability: A logo should be so versatile that it can look great across multiple mediums. Some designs look great on the company website but loses its detail when printed on stationary. Avoid using overly complex designs and stick with vector graphics instead of pixels. Starbucks' logo redesign allows viewers to see the twin-tailed mermaid clearly even when it's minimized.

Logo Design Tip #5: Professional Design: Your logo represents your company so the design should reflect your organization's purpose. Unfortunately, even an experienced designer with the good intention of creating a logo for your business can still fail to take a step back to evaluate their design objectively. You may have a great design but ultimately what matters is what consumers associate your logo with. Make sure your logo design is appealing and appropriate before you decide to use it on various mediums.
Lastly, below are a couple logo design videos you may find entertaining and educational.
What are your thoughts on crowdsourcing a logo? Have you had success with other platforms? Please share in the comments below.