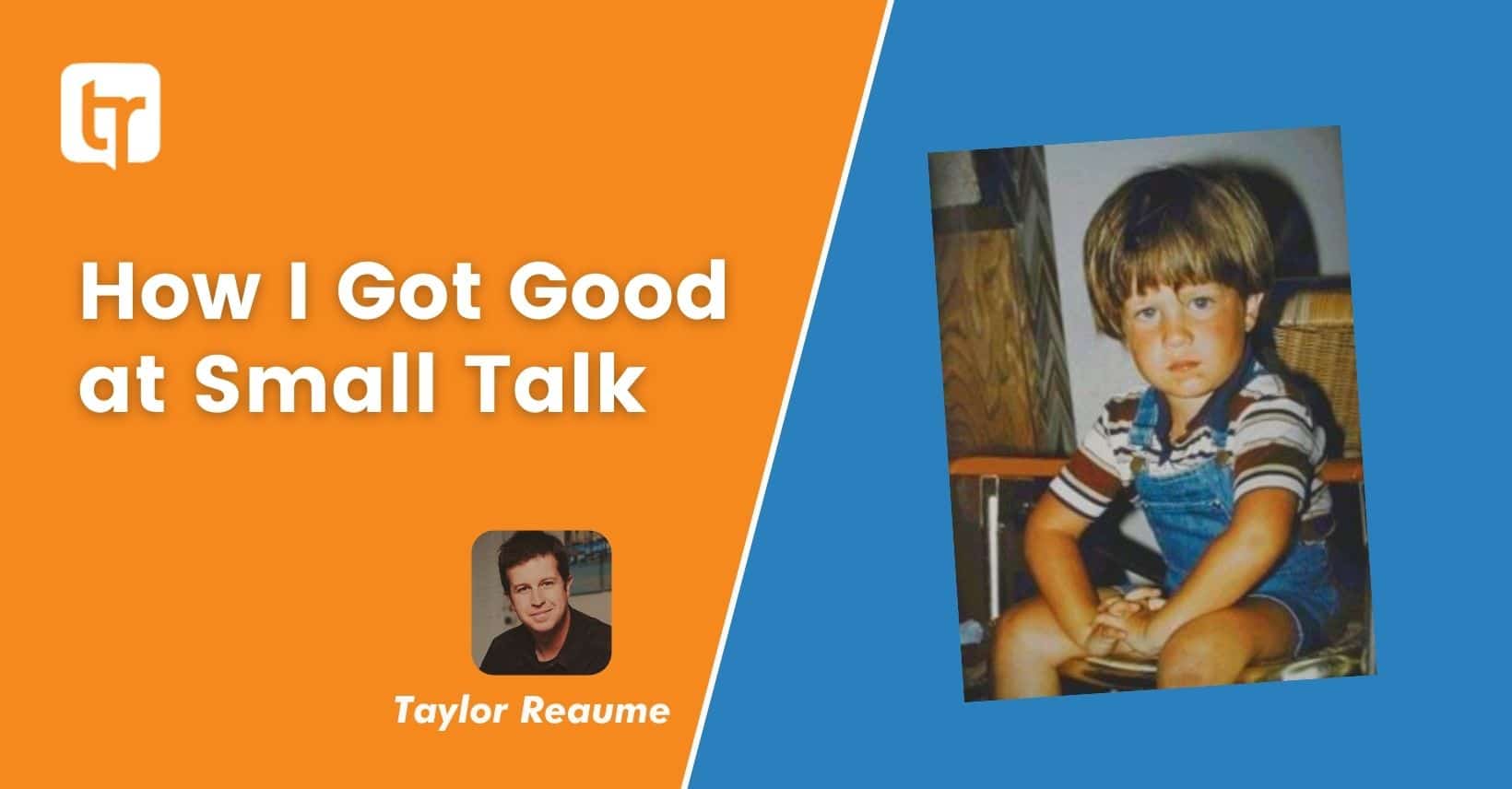 If you've ever struggled with small talk, you're certainly not alone. No one enjoys awkward silences or glossed-over eyes. However, small talk is a skill that you can improve like any other. This was something I had to learn myself. The 10 books below all helped, especially because they're audiobooks, and I've always found auditory learning to be the most effective.
Better Small Talk is a great book because it doesn't just tell you how to speak to people and turn small talk to your advantage so that you never intimidate or bore the people you're talking to. It helps you get into the right mindset with warmups for small talk, which many people overlook. In fact, if you think of small talk as a muscle that requires exercise, the maneuvers in this book will help you strengthen that muscle and perfect your technique.
Everyone suffers from imposter system on occasion, but you don't want to let it ruin your chances at expanding your network or landing a sale. Enter How to Talk To Anyone, a book that not only promises that you'll feel more comfortable talking to people regardless of status but that you'll be able to blend into any crowd–including one made up of VIPs! Listeners can also learn how to leverage their phone as an effective communication tool rather than a distraction.
Now in its 5th edition, Influence focuses on a specific aspect of communication: social compliance. By delving into the psychology behind interactions, Cialdini shows you how you can get people to say "Yes" to practically any request you might make! If you're tired of being shot down, it's time to say "Yes" to this book.
Many people struggle to flirt because they cannot find the balance between playful, casual, and suggestive. However, Perrotta walks you through opening the conversation, keeping someone interested through interesting storytelling, and even asking someone out. You don't have to trust us, however. His 50,000 Youtube followers should convince you that Perrotta's books are worth checking out.
The second Patrick King book on this list similarly focuses on small talk in social settings rather than professional ones–of course, we all know that socializing can boost your career! After reading this book, you'll be the smooth talker that everyone crowds around at the party and remembers long after they've returned home. However, it's not all humor and charm. King helps listeners learn to defend their points, disarm those who might be closed off, and prevent tense situations from escalating.
Years of experience as a keynote speaker and coach put Fine in a strong position to help others communicate better. In her book about small talk, the communication expert helps listeners become more memorable and improve their ability to remember names and listen actively. Both of those skills are a must for anyone who wants to master small talk. In fact, if you find yourself struggling even after listening to other books on this list, you may very well have forgotten that conversations are two-way streets.
Getting others to like you can be as easy as flipping a switch, thanks to the work of two PhDs who decided to team up and spread their knowledge to the world in this book. Schafer's credentials are even more impressive when you learn that he's a former member of the FBI's National Security Division's Behavioral Analysis Program. His expertise helps listeners detect when others are bending or outright breaking the truth. I like how this book includes tips for detecting deception when communicating online.
If you think charisma is something you're born with, think again! Olivia Cabane tells listeners that charisma is a skill you can gain and grow if you put your mind to it. Cabane dives straight into the applications of science in communication, drawing from research to help you become the more charismatic version of yourself. However, it's far from a dull read as the author included fun anecdotes. An accompanying workbook ensures you get the most of the tools you'll discover in The Charisma Myth.
This shorter book is excellent if you want to get straight to the point. If you follow the advice, you'll find yourself able to command any social situation with ease. That sounds like a surefire way to boost confidence!
I was surprised how much I could glean from improv comedy techniques that could be applied to small talk. However, it makes sense when you think about it. After all, improv is all about responding to what the other person says or does. Thanks to this book, you'll be able to keep the conversation flowing.
Everyone knows about love at first sight, but that first minute can make or break your relationship with anyone. Once again, Patrick King lends his expertise to those listeners who want to make a first impression so great that it becomes a lasting impression. If you excel once you're in a conversation, Connect Instantly might help you through the gate.
Finally, I'd like to suggest checking out Conversationally Speaking, which covers everything from breaking the ice to mastering humor to eliminating awkward silences. It's a great primer if you need to polish your small talk skills but aren't sure where to start. 
Are you struggling to grow your business, convince VCs to invest in your startup, or progress in your career? All of these issues might be tied to your inability to make small talk–or indifference to it to begin with!
What most successful business people understand is how crucial small talk is to forging connections and making impressions.
Of course, small talk can be awkward and uncomfortable, which is why so many people avoid it. But once you learn how to small talk, it actually becomes fun!
These authors I listed above are a great place to start your journey into the world of mastering small talk.
From internationally renowned speakers to business consulting to degree-holding professors of business management, each of these authors brings something unique to the table. Even if you listen to just one of the titles on this list, you'll improve your ability to communicate, especially when it comes to making in-roads via small talk.
With the knowledge in these books, you'll be able to win people over from the very beginning and use those connections to further your personal and professional network.