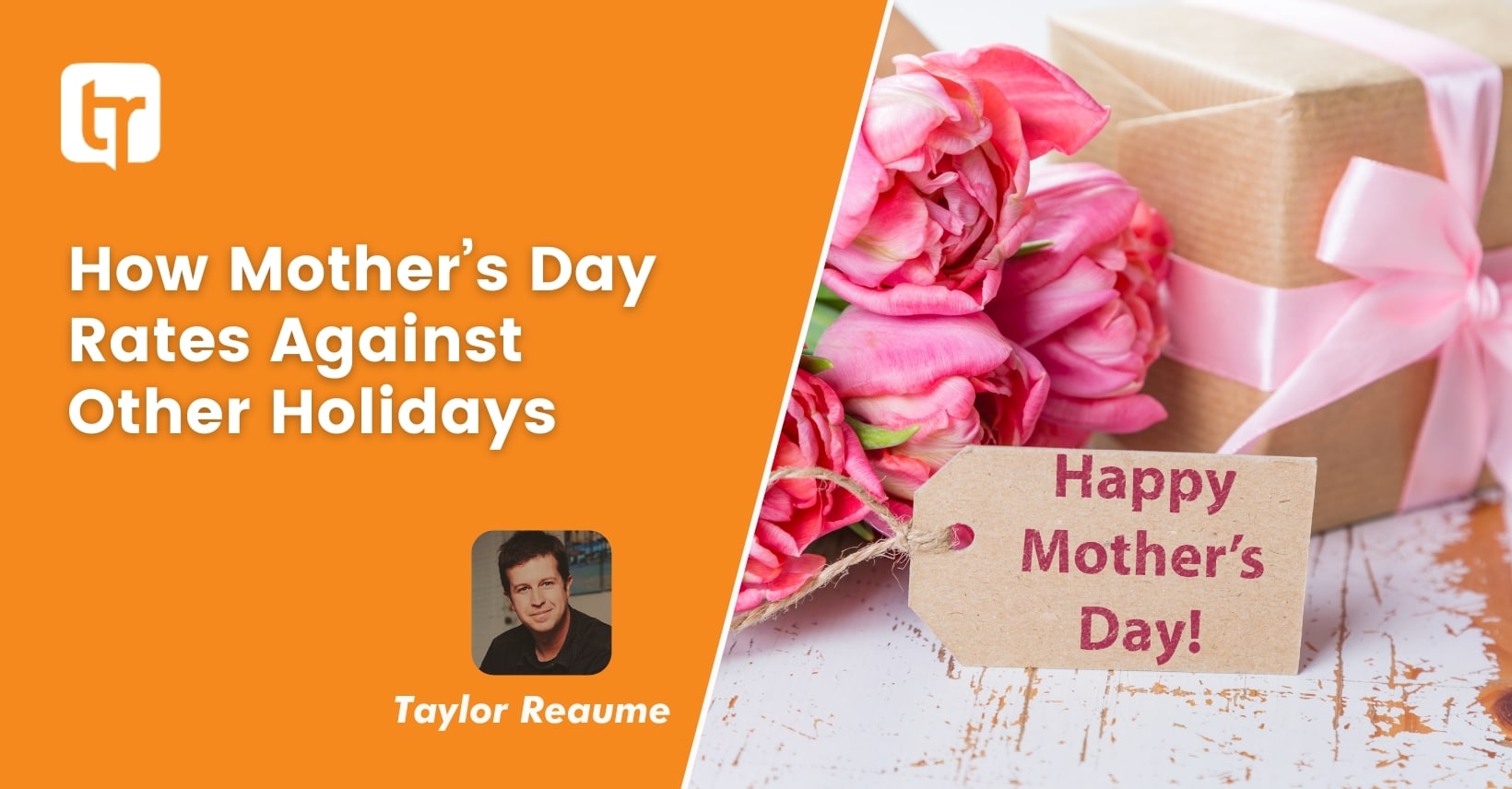 How Mother's Day Rates Against Other Holidays (According to Sales, SEO, and Strategy)
According to the National Retail Federation, Mother's Day is the third largest retail holiday. On average, people spend over 20 million dollars every single year, and not all on candy or flowers. If we equate this per person, it would average out to over $150 each.
Mother's Day appeals to a wide range of people (grandmas, moms, and daughters), and marketing messages tend to be more effective as a result. That said, it's important to work smarter, not harder. Keywords are often overused (such as "Best Mother's Day Gift"), so it's important to be creative with your editorializing efforts – vary those keywords! Smart marketers and SEO strategists use the fact that many marketers are lazily using saturated keywords, to boost engagement levels by using niche, under-used keywords.
On average, about 30% of the population looks up retailer information for products. Most of the time, this demographic is generally younger people between the ages of 18 and 24. This means that it's essential to use mobile to get millennial visitors. Totals associated with demographics continue to change, however. In 2015, 40% of adults aged 18-35 used their phone to research different products online.
You might think that viewers of your site love coupons, but this often isn't the case. Statistics suggest that free shipping was the most important thing to buyers. Price cuts and coupons averaged less than 45% of total respondents, compared to 57% preferring free shipping.
85% of all adults between the ages of 18 and 44 have a smartphone and 1 in 4 buy all their gifts online. A tiny percentage of shoppers actually buy gifts a month or more before the holiday arrives (for example, in April or March).
Most people buy their gifts in the time frame between one week and 48 hours before the holiday (totaling about 50%). Americans spend most, but Canadians, French, and Europeans also spend over $40 per person.
The online marketing space is getting more and more crowded everyday. But with the right strategy in search advertising, you'll be able to corner a portion of your market that your competition might not have tapped into yet. With the right online marketing strategy, you would be able to pull in more visits and see improved revenue.
For more information on getting more customers with a cutting edge online marketing strategy, contact Search Engine Pros today.