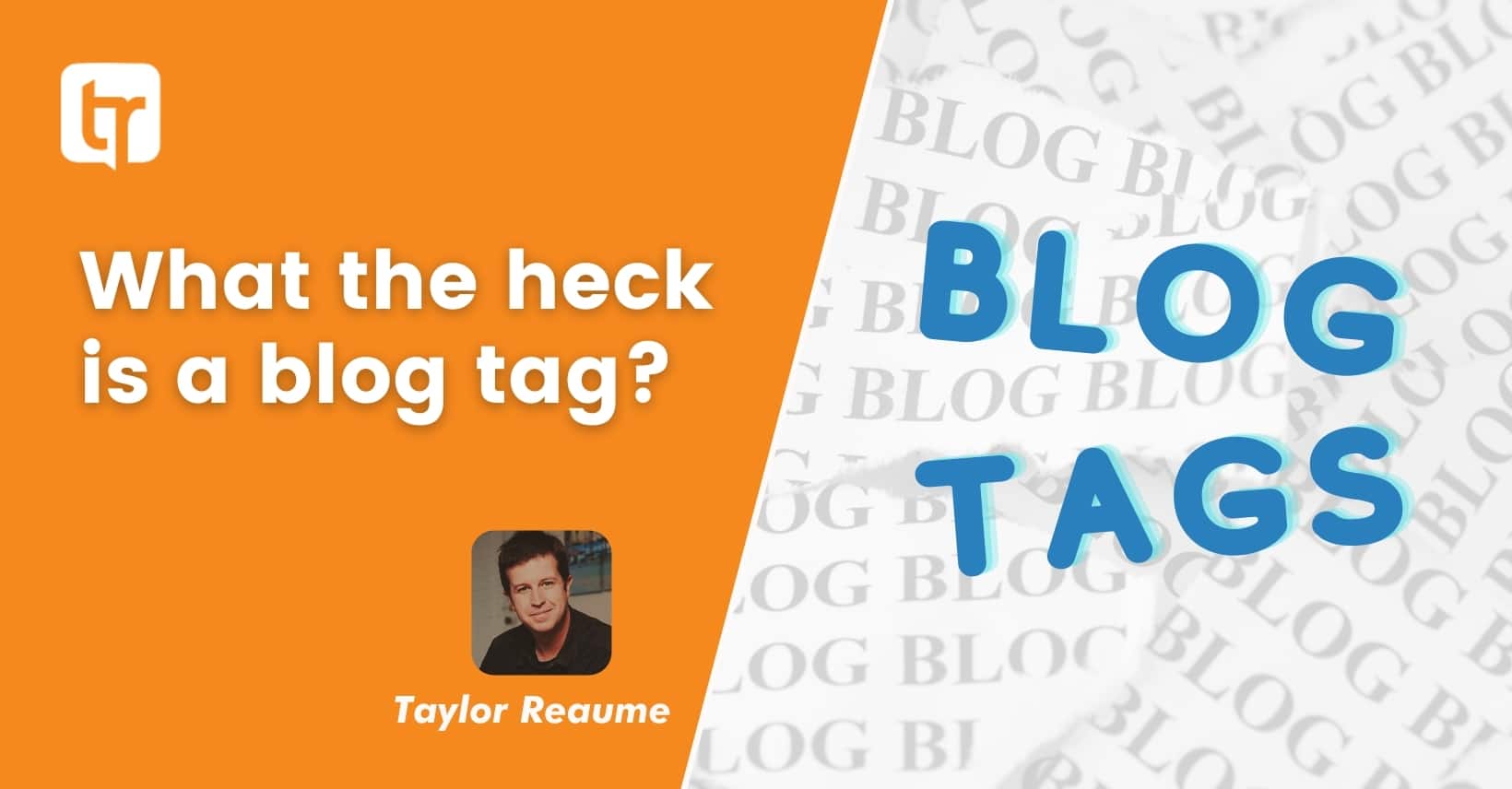 Achieving a #1 ranking on search engines requires a diligent approach in all aspects of your online marketing. This includes your website, social media, and online communications.
Many of my clients use blogs to share information and educate customers and prospects, but the one key strategy they often miss is blog tags.
Blog tags are those words or phrases that are used to describe a blog post. They are usually about one to three words long, and are attached as labels to your blog.
One function of blog tags is to help the search engine crawlers get a quick idea of what your content is all about. When created with search intent in mind, blog tags can help propel your content to the top or search engine results.
Another great benefit of blog tags is that they help visitors navigate the content on your site, especially as you continue adding content. Many companies use WordPress to create and upload blog content to their web pages.
Part of the uploading process asks you to designate which categories and tags should be applied to your blog. Tags are more specific than the categories.
Even though they are not required, I still highly recommend you add tags to each and every blog right from the start. After you have a number of blogs, WordPress offers up a list of your most common tags that you can click on to add to your piece.
WordPress uses these tags to create topic archive pages. Visitors searching for specific content can use these pages to instantly retrieve the information they want. This might require you to plan some sort of themes for your blog posts.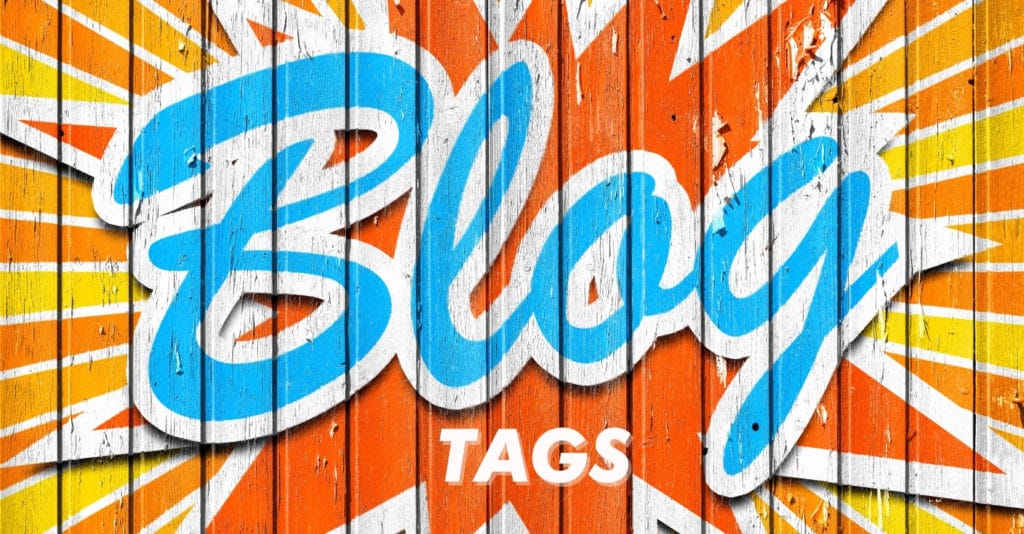 For example, most of my blog tags focus around topics like email marketing, SEO, PPC, social media and website design. Tags are not made-up words; they are real words or phrases that potential customers might use to learn more about the products and services you offer.
Best Practices for Blog Tags
Keep them concise.
Avoid redundancy.
Be consistent across blogs.
Broad topics are better than narrow.
Keep the number of tags to a realistic number — not too few, not too many. Usually between 5-10 tags is just fine, unless you have something really special to tag!
Automating the Blog Tag Process
One helpful tip for creating blog tags is to perform keyword research first. This helps to uncover the tags you might want focus on in your blog content.
If you are really on your content game, and create a number of blog posts every month, adding blog tags might be easy for you, but either way, the process of manually adding tags each and every time can get a little tedious.
Fortunately there are some options which can help automate the blog tag process:
Auto Tag Creator: This plugin automatically converts keywords in a post/product title and category to tags upon saving. It includes a user-editable list of words you want the plugin to ignore. Activate the plugin through the WordPress Plugins menu.
Smart Tag Insert: Once you have defined a tags list, this plugin adds a box in the post editing page which looks for relevant tags based on post content. The most relevant are automatically selected (although the selection can be changed). Selected tags can be added with a click.
TagΒee Post Tagger: This is a simple plugin which proposes tags for your content.
This post is a great opportunity to tell you about the WORD ROBOT. This is a tool I created, and offer for free on my website.
WORD ROBOT automatically creates blog tags for your blog post by analyzing the keyword density. Simply paste in your article content and VOILA!
It also converts lower case and upper case letters, capitalize and uncapitalize, convert to mix case, and transform your text.
Sentence Case: The sentence case converter allows you to paste any text you like, and it automatically transforms it to a fully formed sentence structure. It works by capitalizing the very first letter in each sentence, and then goes on to transform the rest of the text into lowercase, and also converts each single lowercase "i" into a capital. Every letter after a full stop gets converted into an upper case letter, but it will not capitalize names or places.
Lower Case: If you are wondering how to uncapitalize text, this is exactly what the lower case text converter allows you to do. It transforms all the letters in your text into lowercase letters. Simply copy the text that you want to convert into a lowercase font, paste the text into the tool, and select the "lower case" tab option.
Upper Case: Sometimes you do want your text to be in all capitals. The upper case transformer takes any text provided and transforms all the letters into upper case. It essentially makes all lower case letters into CAPITALS, but still manages to keep upper case letters as they are meant to be.
Capitalized Case: There are times when you need the first letter of every word in a phrase capitalized. This might be for something like H1 and H2 content in your blog. The capitalized case converter automatically converts the starting letter of every word into upper case and leaves the remaining letters as lower case ones.
Title Case: When writing titles, especially in a Word Doc format, you frequently get those annoying notifications that certain words in a title should not be capitalized. The title case converter is perfect for those who are a bit unsure on how to title an upcoming essay. It ensures the correct letters are capitalized within the context of a title. Words such "an" or "of" will be left all in lower case, and words that are important will be converted to capitalize the initial letter.
Writing blogs, keeping content fresh on your website and updating social media sites can sometimes be tedious work.
Fortunately today's technology offers a wide variety of specialized tools that can help automate some of the most mundane parts of each process.
Check out these tools and let me know in the comment box below if they help your blogging efforts?