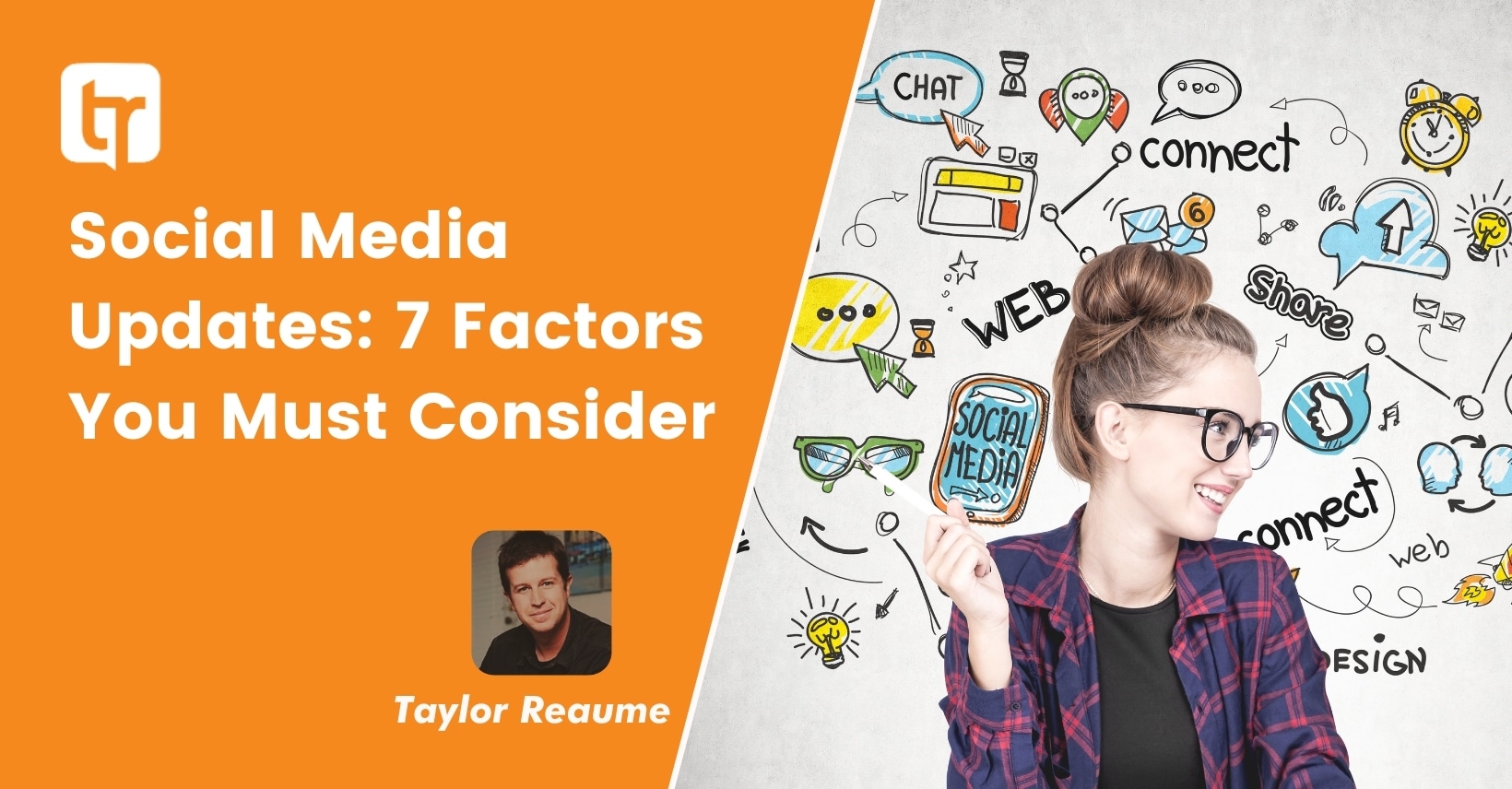 It's educational. It's Informative. Join Us!
What: The Monday SEO workshop is a group of local business owners talking about how to generate more leads from their website via Google site optimization and pay per click. Attendees come to learn SEO and search engine marketing from other like-minded business owners who have developed effective internet marketing strategies. When: Monday Nights 6pm-7pm Where: 112 W. Cabrillo BLVD Santa Barbara, CA 93101 More info: RSVP HERE
What's The Topic This Week?
Social Media Status Updates: 7 Factors You Must Consider Social media marketing is a powerful platform for brand awareness. Getting customers to know, like and trust your brand can seem like walking a tight rope and juggling bowling pins sometimes. With each passing year, the noise level on the social media marketing landscape increases. How do we stand out and get our message heard without being annoying or losing followers? Here's a few tips that may help. 1. Clicking like on every single status update. Be careful not to over communicate. In May 2010, Facebook added privacy controls and streamlined its privacy settings, giving users a few additional ways to manage status updates and other information that is broadcast to the public News Feed. Among the new privacy settings is the ability to control who sees status updates: Everyone, Friends of Friends, or Friends Only. Facebook took it one step further and now allows users to hide each status update from specific people as well. However, (here's where the bulk of my research time was consumed or this article) a user who presses "like" or comments on the status update (or photo) of a friend cannot prevent that action from appearing in the news feeds of all the users' friends, even non-mutual ones. It is simply not possible to prevent it, despite all the misinformation on the web. 2. Use Quotes: Another good way of starting out status updates is with quotes. Do a search for some quotes of interest and schedule these to go out in your time line. Make sure they are remarkable and have a universal appeal to them. Personal development ones are great and also quotes by famous people. Here's one I just found in the as an example: "We are what we repeatedly do. Excellence, then, is not an act, but a habit." — Aristotle. There are thousands of these all over the Internet that you can use. 3. Not Engaging Online: It's not about you, it's about your audience. Ask questions and incite participation. Create posts that engage your audience. For example, visit the many Q and A sites on the web, and discover what kinds of questions people are asking. Which is more powerful, the question mark, or the exclamation point? 4. Don't just broadcast; listen: All people need is a good listening to. Visit the pages of your complementary business categories, and support those posts by helping to keep the story alive and posting a meaningful, helpful comment. For example, if you're a realtor, you might try following a few mortgage people social media streams, and provide positive helpful responses. 5. Closed Ended vs. Open Ended: Learn about the difference between open ended and closed ended status updates. An open-ended question requires an answer greater than a single word or two. A closed-ended question can be answered with a simple "Yes," "No," or other very simple answer. A response to your status update shouldn't require a huge time investment. Ask questions that elicit short responses that don't require a huge time investment. Bad example: Me: "Do you think online marketing is effective?"
Them: "Yah." Good example: Me: "What has been the most effective marketing for you this year" Them: "The most effective for me has been a combination of SEO and PPC!" *This question is vague enough and open to interpretation in many ways, so those that respond will not potentially feel embarrassed about their response. Bad example: Me: "Tell me why you think social media is the future of marketing" Them: "Huh?" *Too complex, too much thought required to respond and too much potential to sound unintelligent. Another technique that can help you get specific information and a lengthier answer is to ask a closed-ended question followed up with "Why?" or "How?" For example, if I want to know whether I might find a local kick boxing class, I can ask someone who took it. Then I could follow up with "Why?" or "How?" Me: "Did you like that kick boxing class?" Him: "Nope." Me: "Why not?" Him: "Oh, well, it was a lot of kicking and my legs got really soar and eventually I had to go see the doctor!" 6. Make use of humor: Don't be all business. Find classy, relevant, humorous, entertaining photos and post them on your stream occasionally. Theodore Roosevelt said, "People don't care how much you know until they know how much you care." Quite frankly many people don't care until you have built a relationship with them. Engage. Educate. Entertain. Don't forget to entertain people! Two quotes come to mind: "The shortest distance between two people is laughter!" and "All lasting business depends on friendship". -Montapert 7. URL formatting: Make sure you always include http:// in the link and not just www so the link is clickable. The over arching goal with social media marketing is to make friends, be social and keep the conversation going = much like a social gathering at a bar or a restaurant. You don't make money from social media, you make money by getting people to know like and trust you through social media. If you garner more likes, comments, shares, etc, this will increase your EDGERANK on Facebook, and this means your brand will appear in news feeds more often. Plan to spend a specific amount of time over the next month getting your feet wet with Social Marketing practices. The most important thing to remember for the person who is promoting their business on the net is that he/ she should always keep the content interesting, valuable and full of fun. My final advice to you is "You don't have to be great to get started with social media marketing, but you do need to get started to be GREAT!" About Taylor Reaume and The Search Engine Pros: Taylor Reaume is an online marketing professional and founder of Santa Barbara marketing firm, The Search Engine Pros. Do you have questions about web design, SEO, PPC, social media or web strategy? Fill out the contact form on this page to get instant advice and helpful tips from The Pros. "Why should I come to the SEO Workshop?" At the SEO workshop you'll pick up some handy tips on web site marketing strategy and also enjoy a networking opportunity with other local business owners. Bring your business cards, your lap top and an open mind. We hope to see you at 6pm at 112 W. Cabrillo Blvd, The Santa Barbara Veterans Building, just a few steps from Sambos Restaurant. Please RSVP here "How much does it cost?" The meet up cost is $5. Alternatively, you can pay with a Facebook Post recommending the group to friends. We go to great lengths to prepare the workshops, and your support in helping us spread the word on Facebook is greatly appreciated. http://Facebook.com/TheSearchEnginePros
Business Networking Opportunities In Santa Barbara
Contacts N Coffee: Great opportunity to network with other local businesses every Friday morning. visit here Goleta B2B Breakfast: Largest business breakfast mixer in Santa Barbara. First Tuesdays of every month. Earl Warren Showgrounds. visit here Santa Barbara Young Professionals: Business Networking with young entreprenuers. visit here TECH BREW: Brings together hundreds of local professionals, who gather to Exchange Ideas, Network, Form Alliances and Focus Technology and Business Growth in the Santa Barbara Region. visit here Locals That Rock: Social media smart group for advanced social media savvy business owners. visit here.
Earn income with The Search Engine Pros
Affiliates: Simply sign up for our Affiliate Program and place our banners on your site to start earning monthly referral fees from us. Sales Pros: If you would like to take your relationship with The Search Engine Pros to the next level and become a sales agent, please apply here. If you pass our initial screening, we'll get in touch to discuss your increased commission level. Writers: Do you have technical writing skills? We are hiring writers on temp to permanent basis at The Search Engine Pros. Apply Here. Graphic Designers: We have immediate openings for Graphic Designers. We are hiring graphic designers on temp to permanent basis at The Search Engine Pros. Apply Here. Social Media Experts: Can you curate content with the best of them? We are hiring social media experts on temp to permanent basis at The Search Engine Pros. Apply Here. PPC Pros: Have you managed Google Adwords campaigns before? We are hiring PPC experts on temp to permanent basis at The Search Engine Pros. Apply Here.
Get Online. Get Ranked.
Successful websites launch with 100 helpful articles In order to rank well on the internet's largest search engines, you site must contain informative, original content that contains the relevant keywords from which you'd like to capture traffic. Part of the success of your business depends on your ability to generate top ranks on Google and other major search engines. Santa Barbara's Only SEO Meetup Group Join us for an hour filled with interesting conversations about online business. With over 81% of consumers making purchasing decisions online, web sites are no longer optional. If you have a good product or service, then driving traffic to your site is a matter of SEO. Taylor Reaume, The Search Engine Pros Founder, will discuss:
The latest cutting edge marketing strategies
How to wine and dine the Google spider at your web site. 
Discover 4 powerful SEO Tools to help increase visitors to your web site.
Learn SEO and internet marketing strategies at the weekly SEO meetup. Share ideas with other local business owners who have developed innovative internet marketing strategies.
Tired of roadblocks in your marketing campaigns? Does your web marketing team have the communication skills to help bring your visions to reality? The Search Engine Pros are practitioners of compassionate communication. Learn more about our web strategy and workshops hosted by Taylor Reaume. Subscribe to our blog for fresh articles.  If we can't help, we know someone who can! Get a quote. Work with a team that cares for all the right things. Inquire today. 800.605.4988
629 State St. #204 Santa Barbara, CA 93101 800.605.4988 | TheSearchEnginePros.com